We are thrilled to announce Hali Gillin, our CEO and Team Leader has been chosen as a special guest on the television show The American Dream on ABC locally here on channel 13.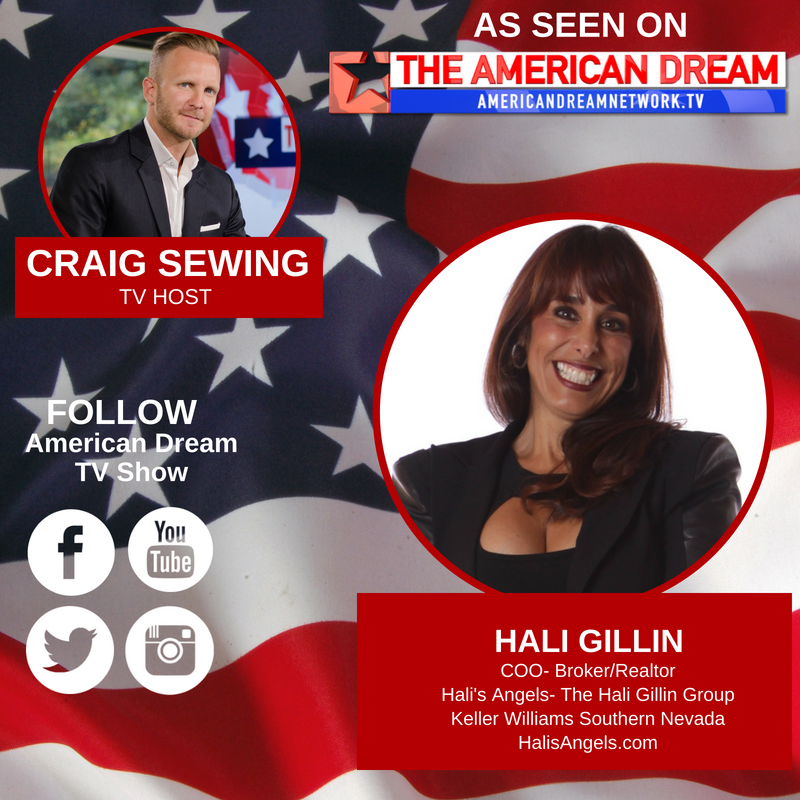 Hali's Angels- The Hali Gillin Group has been serving the Henderson Real Estate Market and Las Vegas Real Estate Market for over 30 years. We are proud to be partnering with this television show to provide our insight on the Las Vegas Real Estate Market and give home buyers and sellers our expert knowledge on what is going on right here in our city.
Hali Gillin is an expert on the Las Vegas Real Estate Market as she has seen the market in both the depths of the recession and now the growth of a healthy market. Her real estate knowledge and experience is the reason why her team continues to be the Number 1 Group of Keller Williams Southern Nevada.
Stay tuned for our next episode airing soon!